Die Dubarry - Schedule, Program & Tickets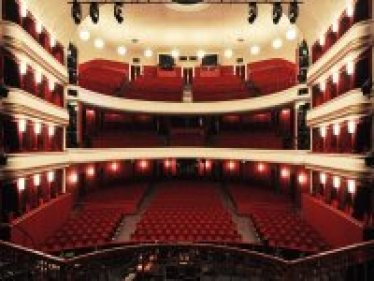 Die Dubarry
Operetta by Carl Millöcker / Theo Mackeben

In German with German surtitles

The Dubarry tells of the social rise of the working girl Jeanne Bécu to the wealthy mistress of Louis XV. The milliner loves the painter Rene Lavallery, but an intrigue suddenly gives her the chance to become the king's mistress. The choice is not only one for a man, but also for a whole new way of life. What losses does the "way up" require? To what extent does Jeanne allow herself to be corrupted for this?

Director Jan Philipp Gloger and his team create a theatrical journey through time spanning four centuries, in opulent images from the present to 18th-century France. How has time changed attributions of femininity? How do we view historical role models for women today?

Carl Millöckers created his Countess Dubarry in 1879, but after the premiere the work was quickly forgotten until it was rediscovered in the early 1930s when operetta was looking for zeitgeist and strong female characters. But work and music had to be adapted to the new era, and who would have been better suited to this than Theo Mackeben. In 1928 he directed the world premiere of the Threepenny Opera, and in 1931 he created the new version of Millöcker's operetta entitled Die Dubarry, designed precisely for the Jewish soprano Gitta Alpár. Mackeben wrote music for entertainment and propaganda films during the National Socialist era. Alpár must go into exile.

conductor
Kai Tietje

directing
Jan Philip Gloger

stage design
Christopher Hetzer

costumes
Sibylle Wallum

choreography
Melissa King

light
Alexander Brok

choir rehearsal
Roger Díaz-Cajamarca

Jeanne Beçu, saleswoman, later Countess Dubarry
Annette Dash
René Lavallery, painter
Lucian Krasznec
Margot, saleswoman
Juliette Khalil
Marquis de Brissac
Wolfgang Gratschmaier
King Louis XV
Harold Schmidt
Earl Dubarry
Marco di Sapia
Duke of Lazun / Duke of Choiseul, Prime Minister
Daniel Ohlenschläger
Madame Labille / Neighbor / Marianne Verrière / Marshal of Luxembourg
Ulrike Steinsky
Baron Chamard
Oliver Liebl
Saleswomen, dancers, evening party
Lorna Dawson
Saleswomen, dancers, evening party
Eva Prenner
Saleswomen, dancers, evening party
Ilvy Schulchik
Saleswomen, dancers, evening party
Anja Štruc
Saleswomen, dancers, evening party
Eva Zamostny
Saleswomen, dancers, evening party
Suzana Novosel

Subject to change.