Der Mann von La Mancha - Schedule, Program & Tickets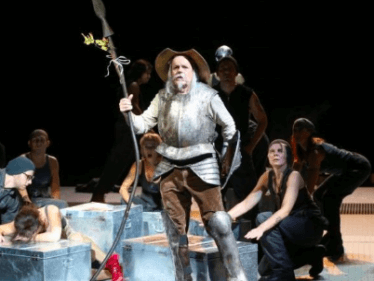 Der Mann von La Mancha
Musical by Mitch Leigh
In German language

On November 22, 1965, "The Man of La Mancha" premiered on Broadway. A confused Spanish knight fighting against windmills as a musical hero? What sounds unlikely is a touching masterpiece of the genre. Together with his faithful companion Sancho, the "Knight of the Sad Figure" sets out to dream the "impossible dream".

Admission to "The Man from La Mancha" takes place 20 minutes before the performance begins.

Directed by Olivier Tambosi
Choreography Stephan Brauer
Set design and costumes by Friedrich Despalmes

Subject to changes.