Der Zauberer von Oz - Schedule, Program & Tickets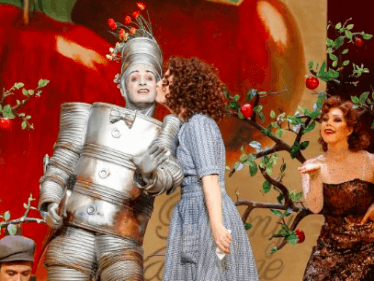 Der Zauberer von Oz
Musical by Harold Arlen
In German language

"The Wizard of Oz" by L. Frank Baum is America's most famous fairy tale, which gained cult status worldwide thanks to the film adaptation of the young Judy Garland (1939). The most famous song from it, "Over the Rainbow" by Harold Arlen and Yip Harburg, was awarded the Oscar in 1940. The stage version of the masterpiece, directed by Henry Mason and set by Jan Meier, also became an audience hit for the whole family at the Volksoper.

In German language
Age recommendation: from 6 years

Subject to changes.