Gräfin Mariza - Schedule, Program & Tickets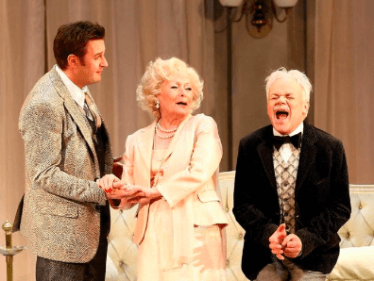 Gräfin Mariza
In German with English surtitles

A love story against the background of the economic crisis: In order to keep annoying dowry hunters away, Mariza announced her engagement to Kolomán Zsupán. However, the supposedly fictitious figure really does exist, the baron accepts the invitation to his engagement to the countess' estate, which is administered by the impoverished Count Tassilo. He wants to generate the dowry for his sister Lisa. Tassilo woos Mariza, she is interested in him, but considers Lisa to be his mistress and subsequently only a dowry hunter ...

Emmerich Kálmán, the most important competitor of Franz Lehár, supplied the metropolis of the Danube with the lively music of his homeland and created three imperishable operetta hits with the "Csárdásfürstin" (1915), "Gräfin Mariza" (1924) and the "Zirkusprinzessin" (1926).

Directed by Thomas Enzinger
Set design and costumes Toto
Choreography Bohdana Szivacz
Light Sabine Wiesenbauer
Choir studies by Holger Kristen

Subject to changes.