Gypsy - Schedule, Program & Tickets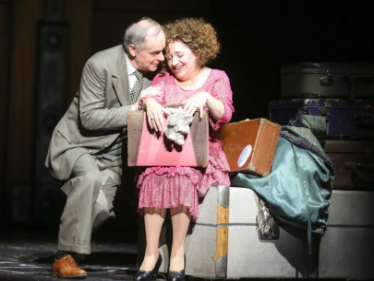 Gypsy
Musical by Jule Styne
In German language

Arthur Laurents and Stephen Sondheim, the book author and songwriter of West Side Story, and composer Jule Styne ("Blondines Prefer", "Funny Girl") bundled their talents in 1959 for one of the greatest Broadway shows of all time. "Gypsy", going back to real people, was even called the "mother of all musicals". Mama Rose does not want to see her daughters in the limelight, where she had always dreamed herself. Regardless of losses, she first runs the career of June, the younger one. As this blows, Rose's relentless energy focuses on Louise. This mutates into a burlesque star and the ambitious mother stands alone ... Maria Happel embodies as Mama Rose "one of the few really complex characters of the American musical" (Clive Barnes).

Directed by Werner Sobotka
Choreography Danny Costello
Stage design Stephan Prattes
Costumes Elisabeth Gressel
Light Michael Grundner

Subject to change.