Brigadoon (Halbszenisch) - Schedule, Program & Tickets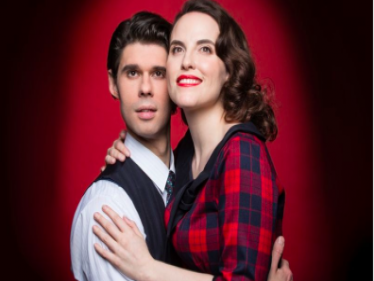 Brigadoon (Halbszenisch)
Musical by Frederick Loewe
In English with German surtitles

Three mediocre Broadway shows had already been presented by the duo Lerner & Loewe before its first triumph: For Brigadoon, premiered in March 1947, the Austrian-born composer Frederick ("Fritz") Loewe remembered a German legend, in which a haunted little village only comes to life every one hundred years.

Lyricist Alan Jay Lerner moved the enchanting fairytale story to the Scottish Highlands: American tourists Tommy and Jeff get to Brigadoon, which is not listed on any map. Tommy falls in love with Fiona and leaves her with a heavy heart as he learns the secret of the place. But the love of Fiona and Tommy causes a miracle ...

With songs like "Almost Like Being in Love", "The Heather on the Hill", "I'll Go Home with Bonnie Jean", "Come to Me, Bend to Me" and "There But for You Go I" is Brigadoon the first masterpiece of the later creators of My Fair Lady and Gigi.

conductor
Lorenz C. Aichner
Tommy Albright
Ben Connor
Fiona MacLaren
Rebecca Nelsen
Jeff Douglas
Jeffrey Treganza
Meg Brockie
Sarah Schütz
Andrew MacLaren
Vernon Jerry Rosen
Jean MacLaren
Juliette Khalil
Charlie Dalrymple
Peter Kirk
Harry Beaton
Oliver Liebl
Stuart Cameron
Jakob Semotan
Sandy Dean
Maximilian Klakow
Jane Ashton
Lauren Urquhart
teller
Christoph Wagner-Trenkwitz
scenic decor
Rudolf Klaban
choreography
Florian Hurler
chorus
Thomas Böttcher

Subject to change.