Gala Concerts with Mozart's Operas - Enchanting Melodies - Schedule, Program & Tickets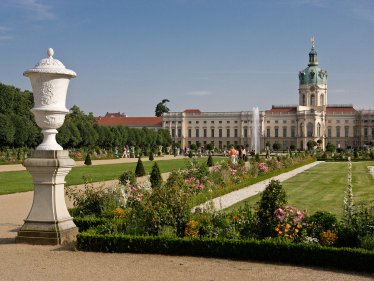 Gala Concerts with Mozart's Operas - Enchanting Melodies
The new programme of the Berlin Residence Concerts is dedicated to the anniversary year. which Following the anniversary programme, "Mozart's Opera Gala - Enchanting melodies" is another musical highlight. For the reopening of the Great Orangery of Charlottenburg Palace, the Berlin Residence Orchestra will present the most famous opera arias in new splendor.

Concertmaster Vladi Corda has put together some of the most popular and most enchanting opera arias, such as "Le nozze de Figaro", "Don Giovanni" and "The Magic Flute", by the Austrian prodigy, creating a very special programme. To set the stage for the glamorous evening at the opera, enjoy a matching 3-course menu of our catering partner, the 5-stars Berlin Marriott Hotel.

The Orchestra

The ensemble consists of well-known musicians, who interpret baroque and classical opera with a keen sense of the compositions from that era. In April 2016 the orchestra under the direction of Vladi Corda celebrated its tenth anniversary!

Our Packages

Dinner & Concert
Served in the magnificent West Wing by candlelight, this exquisite dinner represents the atmospheric prelude to the subsequent concert. A vegetarian alternative is available upon request.

Palace tour, dinner & concert
For the ultimate cultural evening we offer you this all-in package that leaves no wish unfulfilled. A real treat for those who love history, good food and wonderful music!

River cruise, dinner & concert
Enjoy a three-hour boat trip through the historical Berlin before the dinner and concert, experiencing the German capital from a fascinating new perspective.

MENU

Starter
Mixed Salad Variations
Goat- cheese-nougat, olives, cherry tomatoes

***
Main Course
Guinea fowl
Ratatouille, gratin potatoes, lavender jus

Vegetarian Alternative
Stuffed Portobello
Ratatouille, gratin potatoes, tomato jus

***
Dessert
Chocolate Mousse
Brittle, orange sauce, mint


If you prefer the vegetarian menu,
please order in advance.