Mozart & Vivaldi: Concerts in the St. Anna Church - Schedule, Program & Tickets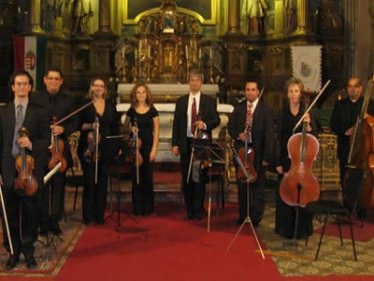 Mozart & Vivaldi: Concerts in the St. Anna Church
Experience works by Mozart, Vivaldi and others in St. Anne's Church in Budapest.

Enjoy the baroque architecture of St. Anna Church as you immerse yourself in the beauty of classical music.

Approximate playing time (min.): 70

Program
Pachelbel, Johann
Canon in D major
Vivaldi, Antonio
Gloria
Albinoni, Tomaso Giovanni
adagio
Schubert, Franz
Ave Maria
Mozart, Wolfgang Amadeus
Church Sonata
Saint-Saëns, Camille
The Swan
Mozart, Wolfgang Amadeus
Ave Verum K. 618
Mozart, Wolfgang Amadeus
Alleluia Aria from Motet Exultate Jubilate, K165
Vivaldi, Antonio
The four Seasons

Subject to change.