Mehr als alles auf der Welt - Schedule, Program & Tickets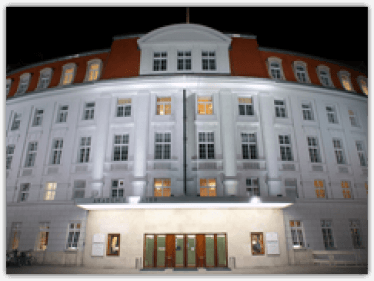 Mehr als alles auf der Welt
Not only is 13-year-old Kim caught in the hustle and bustle of growing up, she also has a very special family. In eagerly awaited letters, father Eddie tells Kim and her little brother Davey about his fantastic adventures and a mysterious assignment he has to fulfill under the alias Mr. E. Eddie hasn't been with his family in weeks, who are struggling to make ends meet in a desolate part of England. And his promise to be with his family for teatime soon hides a secret Kim and Davey don't know about: Eddie's letters come from prison.

In 1927, the British theater group tells a humorous and personal coming-of-age story about the pull of fantasy and the power of imagination. In 1927, her works catapulted her young and adult audience into flying, dancing and frenzied pictorial worlds. Animation, drama, dance and music mix in a unique way. Since her breakthrough with THE MAGIC FLUTE at the Komische Oper Berlin in 1927, she has delighted more than a million people on six continents.

With friendly support from WIENER STÄDTISCHE Versicherung AG

Subject to change.