Manon - Schedule, Program & Tickets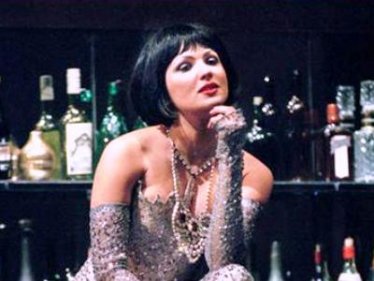 Manon
Composer: Jules Massenet

Frédéric Chaslin | Dirigent
Andrei Serban | Inszenierung
Peter Pabst | Ausstattung

Diana Damrau | Manon Lescaut
Ramón Vargas | Chevalier Des Grieux
Dan Paul Dumitrescu | Graf Des Grieux
Boaz Daniel | Lescaut

The wealthy Guillot de Morfontaine, the farmer-general Brétigny and their female companions Poussette, Javotte and Rosette are enjoying themselves in a tavern at a staging post in Amiens. The approach of a group of travellers is announced, and curious town-folk gather to watch them, amongst them Sergeant Lescaut, who has come to meet his cousin Manon to take her to a convent. The young Manon is indeed amongst the new arrivals, enchanting all the bystanders - including Guillot - with her beauty. The latter offers her a life of luxury if she will become his mistress. Though Manon rejects his advances, she feels irresistibly attracted by the prospect of wealth. Chevalier Des Grieux alo arrives on the scene. Hardly has the young noblemen set eyes on the young girl than he, too, falls in love with her completely. Manon is also attracted to him, and agrees to flee to Paris with him. However, the time which the young lovers spend with one another is all too short, as Manon finally gives in to the advances of the wealthy Brétigny. Chevalier Des Grieux is forcefully abducted at the instigation of his father, the old Count Des Grieux., who wishes to put his son back on the straight and narrow. Some time later, Manon chances to hear that the young Des Grieux is about to take holy orders. She immediately goes to visit him at the monastery of Saint-Sulpice. It only takes a few tender words from Manon for Des Grieux to succumb to her charms: once again the couple flee together. Since Manon is still unwilling to do without her luxury, Des Grieux endeavours to improve his financial circumstances by gambling at the sleazy Hotel de Transylvanie. Guillot sees him there and drums up a scandal, accusing Des Grieux of cheating. He fetches the police, and both Manon and Des Grieux are arrested. Though Count Des Grieux is able to secure the release of his son, Manon is to be deported to America. However, worn down by the exertions of prison life, Manon dies in des Grieux's arms on the way to the harbour.