Manon - Schedule, Program & Tickets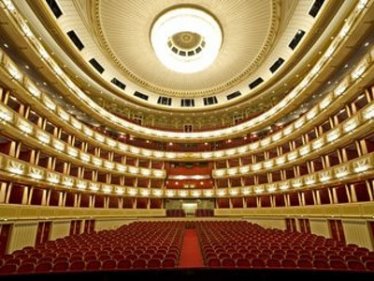 Manon
CONDUCTOR Frédéric Chaslin
DIRECTOR Andrei Serban
SET AND COSTUME DESIGN Peter Pabst

Manon Lescaut Nino Machaidze
Chevalier Des Grieux Juan Diego Flórez
Graf Des Grieux Dan Paul Dumitrescu
Lescaut Adrian Eröd

Details
For many decades, no less than four operas (including two world premières) and five ballets (including two world premières) by Gottfried von Einem belonged to the repertoire at the Wiener Staatsoper. To mark the occasion of the 100th anniversary of the composer's birth, the work that catapulted him to international fame at the Salzburg Festival in 1947 returns to the opera house on the Ring: Dantons Tod. Von Einem had brilliantly recreated Büchner's Revolution tragedy for music theatre and, following the postulate of his teacher Boris Blacher, had interwoven the musical and the theatrical in such a way that the dramatic episodes are optimally communicated in music to the audience.

Subject to change.