Mahler, Live - Schedule, Program & Tickets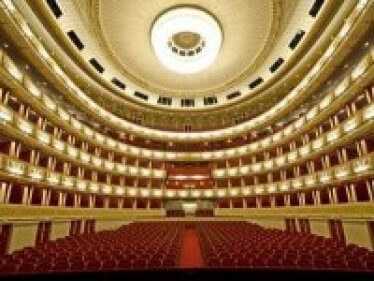 Mahler, Live
LIVE
Music Franz Liszt
Choreography Hans van Manen
Video Balázs Delbó
Costume Design Keso Dekker
Lighting Design and Production Manager Bert Dahlhuysen
Staging Rachel Beaujean

Piano Schaghajegh Nosrati
4 (Uraufführung)
Musical Direction Ramón Tebar
Music Gustav Mahler
Choreography Martin Schläpfer
Stage Design Florian Etti
Costume Design Catherine Voeffray
Lighting Design Thomas Diek

Sopran Joanna Kedzior

29.12.2020, 4.1.2021
Sopran Slávka Zámečniková

A woman alone on the large stage, with her back turned to us. She wears a shimmering red dress and pointe shoes. A camera on the floor is directed towards her feet. A man joins her. He picks the camera up and passes it over us, the audience. A gigantic image is thrown on to a screen and we see that it is we ourselves who have unexpectedly become the protagonists in the game of deception that Hans van Manen creates in the first ever video ballet in dance history: a sophisticated exploration of perspectives, distance and closeness. No other work from this time plays in such a masterly way with the mechanisms of perception while at the same time opening up the theatrical space – specifically, when the dancer who showed us only her back at the start, while she looks at us from the screen, leaves the stage towards the end of the piece and meets a Wiener Staatsoper Danseur Noble for a pas de deux and finally hurries off into the Viennese night.

Subject to change.