Ludwig II. - Schedule, Program & Tickets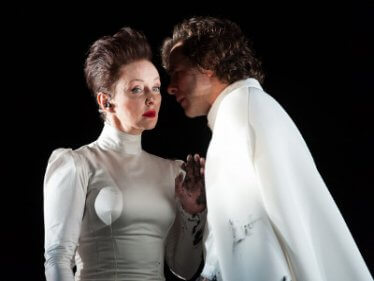 Ludwig II.
Luchino Visconti, aristocratic freethinker, esthete and Marxist, heir to the Dukes of Milan, staged the life and death of the "Fairy Tale King" Ludwig II, the last absolute sovereign of Europe, who refused politics and prefered to work with artists rather than ministers ruled, built dream palaces and, with Wagner's help, wanted to save art from being accessed by politics. The title role is played by Visconti's lover Helmut Berger, rising star and epitome of 1970s hedonism. Romy Schneider, 1955 as Sissi became an icon against her will once again occurs as Empress Elisabeth before the camera. The film is so misunderstood as once its subject matter and is distorted after complaints of incomprehensible critics and art-far politicians to the recognition and incomprehensibility.

Visconti, in his obsessions, is related to both his romanticist hero and the monomaniacal creator of Tristan, creating with Louis II a dark, shimmering Gesamtkunstwerk in Wagner's sense of the antithesis of ideal and reality, the problematic relationship between art, money and politics. the artist in the field of tension between aspiration, expectation and capitalization. At the same time, Ludwig II is a very personal, often refracted reflection on identity and role, norm and divergence, on man and myth: Man becomes art, life becomes art. Thanks to this thematic wealth, it is an ideal material not only for the theater, where depiction and contemplation of the world are so close to each other, but also for the director Bastian Kraft, who after his furious adaptation of Oscar Wilde's Dorian Gray, who has been over 150 since its premiere in 2010 Time enthusiastic, now staged again at the castle.

Subject to change.