Lucia di Lammermoor - Schedule, Program & Tickets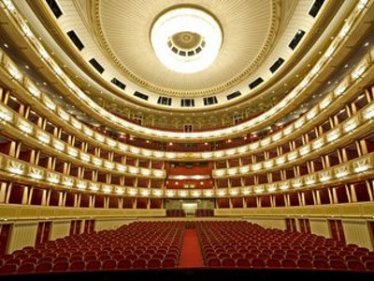 Lucia di Lammermoor
CONDUCTOR Evelino Pidò
DIRECTOR AND COSTUMES Laurent Pelly
STAGE Chantal Thomas
LIGHT Duane Schuler
DIRECTORY ASSISTANCE Laurie Feldman
STAGE ASSISTANCE Cléo Laigret
 
Enrico (Lord Henry Ashton) George Petean
Lucia, his sister Olga Peretyatko-Mariotti
Edgardo (Sir Edgar Ravenswood) Juan Diego Flórez
Raimondo, educator Lucias Jongmin Park

As is so often the case, Donizetti composed his Lucia di Lammermoor in a record time of only a few weeks - nevertheless, with this piece he created one of the most important and popular masterpieces of Italian romantic opera. On the one hand, Lucia di Lammermoor lives from the melodic richness and an impressive music psychological interpretation of the characters, at the same time softened Donizetti skillfully once again the prescribed rigid schema of Belcanto opera and embedded the protagonist Lucia-Edgardo-Enrico in the emotional triangle of love, hate and passion , The highlight eagerly awaited by the audience is undoubtedly the Lucia's insanely challenging scene of madness for the singer. At the Vienna State Opera, the work was part of the core repertoire until 1926 and then again from 1978, offering generations of singers the opportunity to prove themselves in the highest bel canto art.

Subject to change.