Les Troyens - Schedule, Program & Tickets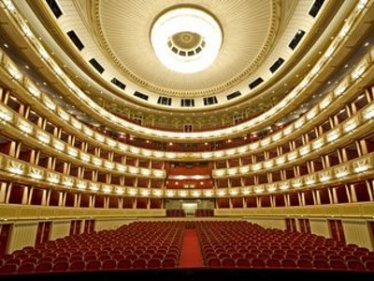 Les Troyens
CONDUCTOR Alain Altinoglu
DIRECTOR David McVicar
PRODUCTION ASSISTANT Leah Hausman
SET DESIGN Es Devlin
UMSETZUNG BÜHNE Will Harding
COSTUMES Moritz Junge
LIGHTING Wolfgang Goebbel
UMSETZUNG LICHT Pia Virolainen
CHOREOGRAPHY Lynne Page
CHOREOGRAPHISCHE EINSTUDIERUNG Gemma Payne
PRODUCTION ASSISTANT Marie Lambert
ASSISTANT COSTUME DESIGNER Helen Johnson

Enée Brandon Jovanovich
Chorèbe Adam Plachetka
Panthée Peter Kellner
Narbal Jongmin Park
Iopas Paolo Fanale
Ascagne Rachel Frenkel
Cassandre Anna Caterina Antonacci
Didon Joyce DiDonato
Anna Margarita Gritskova

Virgil's Aeneis was one of the main sources of inspiration for the French composer Hector Berlioz. Based on this epic poem, he created a work that – as the title indicates – places the people at the centre of plot. Written between 1856 and 1858, this monumental opera exceeded all the limits during the composer's lifetime. The work was intended to be free of all commercial and social constraints – as a kind of festival work, as it were. And the requirements of Les Troyens are still challenging even to this day. After almost 40 years, the opera house on the Ring is once again preparing to face this challenge.

Änderungen vorbehalten.