Le Corsaire - Schedule, Program & Tickets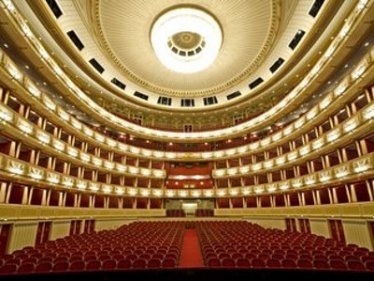 Le Corsaire
CONDUCTOR Valery Ovsyanikov
CHOREOGRAPHY Manuel Legris nach Marius Petipa u.a.
MUSIC Adolphe Charles Adam u.a.
BÜHNENBILD UND KOSTÜME Luisa Spinatelli
ASSISTENZ BÜHNENBILD UND KOSTÜME Monia Torchia
LIGHTING Marion Hewlett

Since its very first performance 1856 at the Paris Opera, this work has been regarded as one of the most impressive of the narrative ballets of the 19th century. The work became particularly popular in the versions by Jules Perrot and Marius Petipa and also through Dame Margot Fonteyn and Rudolf Nureyev, who made the so-called "Le Corsaire Pas de deux" famous throughout the world. At the Wiener Staatsoper the ballet has not been performed till today as a whole. On the basis of this tradition, spanning over 150 years, Manuel Legris is preparing a special version for his ensemble. With scenery and costumes by Luisa Spinatelli, the well-attuned team that was so successful in "Swan Lake" has again been brought together.

Subject to change.