Kris Kristofferson - Schedule, Program & Tickets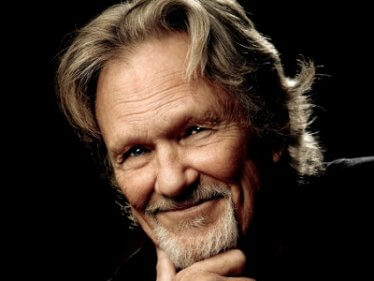 Kris Kristofferson
Dass dieser romantische Nashville-Renegat auch schon 81 Jahre alt sein soll, ist seinen Fans unbegreiflich. Und doch ist dieser ehemalige Ranger und Hubschrauberpilot der US-Army 1936 geboren.

Während seiner Stationierung in Deutschland entschied er sich unter dem Einfluß des Werks von Hank Williams dazu, es selbst als Songwriter zu versuchen. Zurück in New York schlich er sich über niedrige Dienste, etwa als Hausmeister der Columbia Studios, zu Zeiten als Bob Dylan "Blonde on Blonde" aufnahm, ins Business ein.

Bob Neuwirth machte den vielversprechenden jungen Troubadour mit Janis Joplin bekannt, die kurze Zeit später ihren einzigen Nummer-Eins-Hit aufnahm: Kristoffersons "Me and Bobby McGee". Innerhalb weniger Jahre schrieb Kristofferson seine berühmtesten Songs, etwa "Sunday Morning Coming Down", "For the Good Times" und "Help me make it through the night". Mit der urtümlichen Kraft weniger Akkorde macht Kristofferson in diesen Liedern den versteckten Zusammenhang von Leid und Ekstase, aber auch der Dialektik von Selbstverlust und Selbstwerdung, bekannt. Seine Lieder wurden tausendfach gecovert.

Als Schauspieler war er mit "Pat Garrett and Billy the Kid", "Bring me the head of Alfredo Garcia", "Alice doesn´t live here anymore" und "A Star is born" (mit Barbara Streisand) erfolgreich. Ein weiteres künstlerisches Highlight war der epische Michael Cimino-Streifen "Heaven´s Gate" (1980). Der von 1973 bis 1979 mit der Sängerin Rita Coolidge Verheiratete bildete in den frühen Achtzigern auch mit seinen Freunden Johnny Cash, Waylon Jennings und Willie Nelson die All-Star-Formation "The Highwaymen". Das Musikliebhaberlabel Light In The Attic edierte 2010 die frühen Demos von Kristofferson, der gerne als Balladier der Besitzlosen und Enttäuschten bezeichnet wird. "Feeling Mortal" heißt sein aktuells, 2013 ediertes, Album.

Änderungen vorbehalten.