Kottan ermittelt - Schedule, Program & Tickets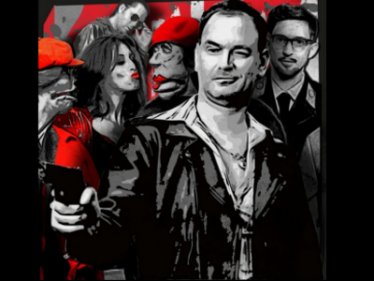 Kottan ermittelt
On the occasion of the ten-year stage anniversary of puppet magician Nikolaus Habjan, there is a resumption of the grotesque and joyous hunt for the "Hannibal Lecter of Hernals".

A psychopathic woman murderer is wreaking havoc in Vienna. One of the victims seems to be the daughter of the vice-mayor, whereupon police chief Pilch sets up a special commission. In a dubious Sado Maso hut gala bar, Major Kottan and his colleague Schrammel find scanty traces of the missing persons who are missing out on a
Close the abduction by the "Hannibal Lecter von Hernals".

The quirky investigative team comes on tours and chases the sick serial killer with extremely unorthodox, but quite effective methods through the city - but the cult-Kieberer did not expect his own mother ...

In a grotesque setting, located between "American Horror Story" and "The Third Man", there are all popular and well-known figures from the cult thriller as anarchic-crazy musical heroes - including the weirdest Kottan's chapel hits, Beach Boys rags to the Hansi Krankl sound.

Doll magician Nikolaus Habjan finally returns to the community building theater after the Rabenhof success show 6 ÖSTERREICHER UND DIE FIRST 5 for this new puppet show.

Subject to change.