Kiss - Schedule, Program & Tickets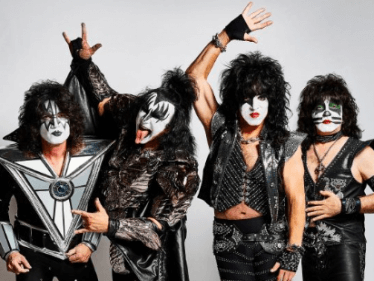 Kiss
After 45 years of career Kiss announce their last tour.

End of the Road World Tour

With this last show, the band will arrive at the Wiener Stadthalle on 29.05.2019.

With their great performances, Kiss has proven for decades how to celebrate live shows in rock business. They dedicate their last tour to their millions Kiss Army fans.

"All that we have built and all that we have over the past four decades has never happened without the millions of people worldwide who have filled clubs, arenas and stadiums over those years. KISS Army, we're saying goodbye on our final tour with our biggest show yet, and we'll go back to ... Unapologetic and Unstoppable, "Kiss say.

Subject to change.