Jools Holland & Guests - Schedule, Program & Tickets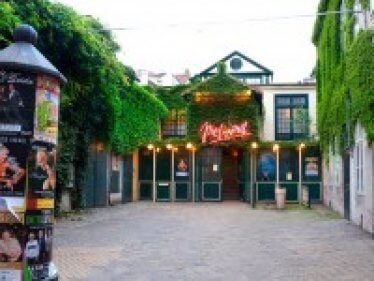 Jools Holland & Guests
Aufgrund des großen Erfolges seiner Clubtour im Frühjahr 2017 geht der Kult-Star aus Großbritannien im März 2018 erneut auf Tournee, um sein aktuelles Album "Piano" vorzustellen.
Wenn sich einer auskennt, dann er: Mit seiner BBC-Show "Later with Jools Holland" hat der TV Star, Pianist und Bandleader JOOLS HOLLAND die kultigste Musikshow Europas am Start. Von Amy Winehouse, George Harrsion und Tom Jones bis Bono, Pearl Jam oder BB King hat er sie alle in seiner Show gehabt. Er gilt als definitiv bester seines Fachs und erhielt im Juni 2003 von Queen Elizabeth II den "Order of the British Empire" für seine besonderen Verdienste um die britische Musikindustrie.

Unterstützt wird Jools auch diesmal wieder RUBY TURNER, der Queen of Boogie und von LOUISE MARSHALL, die seit Jahren fixer Bestandteil von Jools' Band ist, aber auch in der Band von David Gilmour, Marc Almond oder Paul Young den weiblichen Ton angibt. Wer die dritte Sängerin bei dieser Tour sein wird, lässt Jools Holland noch offen. Am Schlagzeug sitzt wie gewohnt Klaxons Drummer George Latham. Zusätzliche Überraschungsgäste sind nicht ausgeschlossen!

Änderungen vorbehalten.