Joe Bonamassa - Schedule, Program & Tickets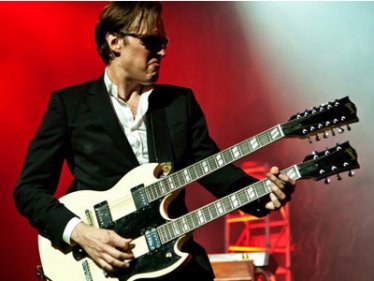 Joe Bonamassa
JOE BONAMASSA – THE GUITAR EVENT OF THE YEAR

Niemand in der Bluesrock-Szene spielt mit so viel Leidenschaft und Talent und gleichzeitig mit so viel Ehrerbietung vor denen, die vor ihm auf der Bühne standen", schrieb das Magazin "Classic Rock" über JOE BONAMASSA.

Joe Bonamassa gilt bereits jetzt als einer der versiertesten Gitarristen unserer Zeit, der sowohl Rock- als auch Blues-Fans zu begeistern vermag und der Gattung "Bluesrock" wieder zu jungem Publikum, Massenpopularität und ausverkauften Häusern verhilft. Deshalb sollten Fans des US-Amerikaners schnell sein, denn Tickets für das einzige Österreich Konzert am 22. März 2018 in der Wiener Stadthalle sind bereits zu haben.

Änderungen vorbehalten.