Jacobowsky und der Oberst - Schedule, Program & Tickets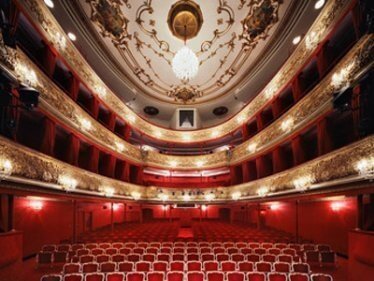 Jacobowsky und der Oberst
In June 1940, the German army occupied the north and west of France. The Polish Jew Jacobowsky once again has to flee because of his origins. His compatriot Colonel Stjerbinsky is to bring secret documents to England. In a hotel in Paris, they meet, and because the Colonel is a brave officer, unsuited to the practicalities of life, but Jacobowsky finds a solution to every problem, they embark on the dangerous journey to the Atlantic coast ,

In Jacobowsky and the Colonel Franz Werfel processed his own escape, which led him and his wife Alma Mahler-Werfel together with Heinrich and Golo Mann through France, Spain and Portugal to the United States. In the circle of friends, he told his flight experiences as well as those that were reported to him by fellow fighters - including the Stuttgart banker Jacobowicz, who had fled through a car with a Polish officer in France - so humorous that he was urged, for Max Reinhardt one To write comedy about it. In March 1944, it was premiered on Broadway under the title "Jacobowsky and the Colonel", where it was on the program for two years.

Jacobowsky and the colonel was Franz Werfel's last piece. The film adaptation with Curd Jürgens and Danny Kaye from 1958 received a nomination for the Golden Globe Award.

Subject to change.