Isis - Schedule, Program & Tickets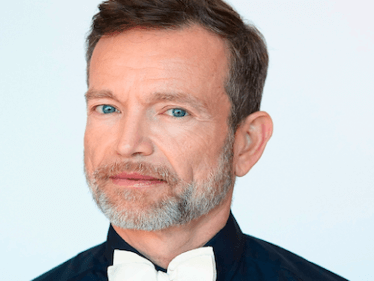 Isis
Tragédie en musique in five acts (1677)

Music by Jean-Baptiste Lully

Libretto by Philippe Quinault

Concert performance in French

Once again, Jupiter has identified an object of desire, the beautiful nymph Io. Her chosen one does not remain secret for long: Her fiancée Hiérax already laments her unfaithfulness before anything happened, but although Jupiter spreads his glittering power and greatness before her, Io rejects his requests. But that does not help, because Juno, Jupiter's reasonless permanently jealous wife, has also gotten wind of her husband's latest crush and wants to turn off the rival in any case. Jupiter's nebulization tactics do not work, Juno takes hold of Io and exposes her to terrible torments: trapped by Furies, she must almost freeze to death in the coldest part of the world, almost melt in the hottest. When Io is washed ashore on Egypt's Mediterranean coast, she is almost dead. Now Jupiter finally intervenes, he reconciles with Juno and makes Io immortal: The nymph becomes the Egyptian goddess Isis. This personable tragedy en musique with the obligatory prologue and five varied acts was the fifth collaboration between Jean-Baptiste Lully and the poet Philippe Quinault, but Isis has always remained one of the least-known operas of the two, which is not necessarily due to musical quality lies. It even received the nickname "The Opera of the musicians": The instrumentation is particularly colorful and imaginative, the score holds many treasures, such as the desperation aria of the Io, "Terminez mes tours", the almost revue third act, in which the story of Pan and Syrinx is shown as an opera in the opera as a reflection of the main plot and the portrayal of the torments of Io in the fourth act. The "Choeur des Trembleurs", the shivering from the cold, should have been a model for Purcell's "Frost Scene" in King Arthur , Nevertheless, Isis was a failure and ended the career of the brilliant duo Lully / Quinault, because they had become too brash: The libretto contained an unmistakable allusion to the current competition of two mistresses of Louis XIV. The king was not pleased, and Isis and other works Quinault were no longer wanted at court.

Subject to change.