Tosca - Schedule, Program & Tickets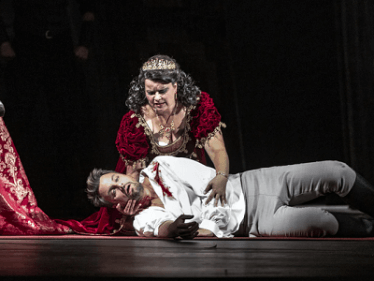 Tosca
Date:
Time:
Price class:
Location:
14.10.2022 , Friday
19:00
B
Prague, State Opera, Wilsonova 4, 110 00 Praha 1, Czech Republic
Approximate duration: 3 hours, 2 breaks of 20 minutes

Language: In Italian, subtitles in Czech, English

Premiere: June 7, 1999


The production of Puccini's Tosca at the State Opera shows Josef Svoboda's legendary stage designs from the Grand Opera era "May the Fifth"; it premiered on May 4, 1947. In June 1999, the sets were reproduced by Daniel Dvořák, a student of Svoboda and then director of the Prague State Opera. Puccini's opera about the diva Tosca, her lover, the painter Cavaradossi and the evil police chief Baron Scarpia, set in Italy in 1800 at the time of Napoleon's war against Austria, is one of the most popular operas in the world.



Subject to change.