Opera Warriors - Schedule, Program & Tickets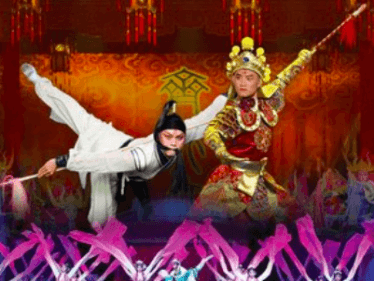 Opera Warriors
26.09.2019 , Thursday
19:00
Budapest, Erkel Theatre, II. János Pál pápa tér 30 Budapest
Opera Warriors tells a story about three friends who have a great talent and fantastic acting play. The stage shows life-death, love-hate and struggle to reach the stage's glitter. The story takes place in the northern part of the Republic of China, at the beginning of the 20th century, where the heroes find their own way at the Beijing Opera Theater Society after mastering the martial arts, but fate and doom intervene, so their paths separate.
Artists take their own reality, their inner world, their willpower to the stage to achieve their development. In the play we get to know the traditional Chinese opera, which has a long and wonderful past.
The work is organized with the help of the Sino-European Foundation for Chinese Culture and Education. We reserve the right to change the program.

Heidou: Hou Yulong
Duanda: Ren Zhongjie
Changkao: Zhang Qian
Yan-er: Jia Zhen
Third Bed: Du Yuejiao

Leading producer: Li Li
Artistic director: Wang Jinghua
Composer: Fang Ming
Project leader: Shan Honglong
Dramaist: Pik-Wah Li (Lilian Lee)
Choreographer: Xing Shimiao
Costume Designer: Wang Qiuping
Set Designer: Gao Guangijan
Tour Manager: Liu Wen
Subject to change.