La bohème 2.0 - Schedule, Program & Tickets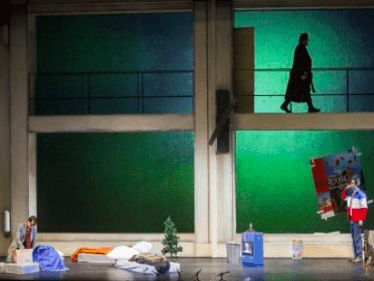 La bohème 2.0
08.12.2019 , Sunday
19:00
Budapest, Erkel Theatre, II. János Pál pápa tér 30 Budapest
A story can be told in different ways and in different settings. It is precisely for this reason that the Opera maintains two quite different productions of La bohème in its repertoire: Kálmán Nádasdy's famous staging from 1937 and Damiano Michieletto's 2012 interpretation.
The internationally known Italian opera director presents before us a map of modern Paris: its bohemians are the impetuous and lovable youths of today, and the windows of their rented flats glow with their love.

THE CRITICS RESPOND:

"I did not mind at all that [Damiano Michieletto's] ideas are much more appropriately described as endearing rather than astonishing. It emphasises neither the visuals nor ambiguous reinterpretations, nor does it update or abstract the plot." (Eszter Veronika Kiss, Mno.hu)

Subject to change.