La Traviata - Schedule, Program & Tickets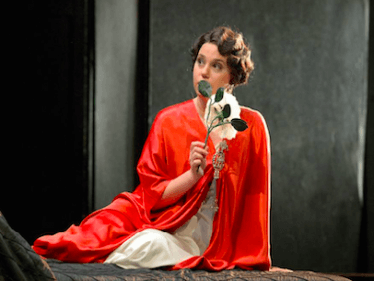 La Traviata
At a party to which Violetta Valery, luxuriously endowed by Baron Douphol, has been invited to seemingly recover from a serious illness, she encounters Alfredo Germont and a love for which there is no place in her world. She turns her back on her old life and moves to the countryside with Alfredo. When Alfredo's father asks her to renounce her son so as not to jeopardize her younger sister's wedding by her bad reputation, she desperately gives in and writes a farewell letter to Alfredo. On a ball of her friend Flora there is a scandal: Violetta wants Alfredo to believe that she loves the Baron Douphol. In his jealousy, Alfredo hurls money at the feet as a "reward for their love services." One month later, when Carnival is raging in Paris, Violetta is dying. Alfredo comes back - his father has told him the truth about Violetta's reason for separation. Violetta forgives, releases Alfredo and dies.

The source material for Verdi's only opera, which plays in the bourgeois world of Paris around 1847, was the much-acclaimed novel La dame aux camélias by Alexandre Dumas the Younger, the fate of the noble turquoise on February 3, 1847, who died of tuberculosis at the age of 23 Marie Duplessis on the subject of a critical study of the Parisian demimonde. While in Dumas' play, the main characters in a dense network of relationships act, Verdi and his librettist Francesco Maria Piave renounced anything that has not directly to do with the conflict between Violetta, Alfredo and the father Giorgio Germont. The drama shifted to inner movement focuses on the three stages that Violetta Valery goes through: love, renunciation, and death.

Götz Friedrich has given the tragedy the atmosphere of a requiem by telling the passion story of Violetta as a flashback. Even during the prelude Violetta is seen on the barren stage, which resembles a monumental tomb, lying on her white deathbed. At the beginning of her feast, she gets up from the bed, which is quickly converted into a salon couch, puts on a ball gown - and through the suddenly opening doors dances the pleasure-seeking Parisian demimonde. The story is told without sentimentality, without any hint of trivial directness. The inner picture of the drama is consistently rolled up and the downfall and death mood of the work brought to bear.

Subject to change.