Im Labyrinth der bücher - Schedule, Program & Tickets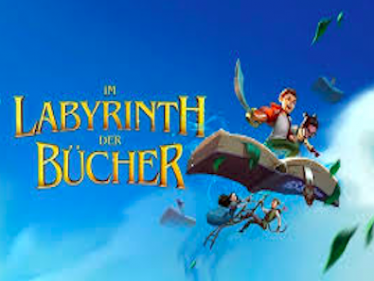 Im Labyrinth der bücher
23.01.2020 , Thursday
16:00
Friedrichstadt-Palast, Friedrichstrasse 107, 10117 Berlin, Germany
Ready for an exciting apple tea secret? Then get ready for crazy fantasy journeys through world-famous fairy tales and stories.

Imagine flying with your best friends to Robin Hood in his dark forest. And arrive at Robinson Crusoe on the island. Or escape to the three musketeers in old Paris. How to do that? So much is to be betrayed, we need said apple tea, the fairy Appelina, lots of books and Lea, Jule and Ben, which we know from the last children's show, Spiel mit dem Zeit '. This time, they do not shake time with a broken game console, but go on fantasy journeys with their new classmate Mayla - reading books.

Since Ben is a dyslexic, he relies on the reading skills of his girlfriends to find his way back out of the stories. When they lose each other in Snow White and a really really overpowering queen, the chaos is perfect. Will you find Ben in the labyrinth of books and stories and come home safely?

In the Labyrinth of Books' is an independent story that requires no prior knowledge. Lea, Jule and Ben are already known to 150,000 young guests from the previous youth show. The feature film 'Stage Fright', which accompanies the development of the children's show, had its celebrated world premiere at the 69th Berlinale ("tender, touching, worth seeing", BR Klassik).

The young ensemble is the largest children's and youth ensemble in Europe with 280 kids and teenagers from over 20 nations. It was awarded the Culture Prize of the State of Berlin and the German Children's Culture Prize for outstanding achievements in working with children by the German Children's Fund.

Our children's shows are special and unique in these dimensions: Children play for children from 5 years. Each performance features over 100 children and teenagers on the largest theater stage in the world. They take on all the roles, including the leading roles.

Subject to change.