Matthäus-Passion - Premiere - Schedule, Program & Tickets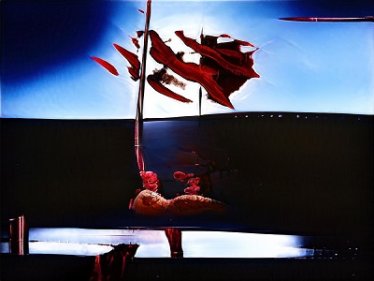 Matthäus-Passion - Premiere
Date:
Time:
Price class:
Location:
05.05.2023 , Friday
18:00
B
Deutsche Oper, Bismarckstraße 35, 10627 Berlin, Germany
Oratorio by Johann Sebastian Bach
First performance on April 15, 1729 in Leipzig
Premiere at the Deutsche Oper Berlin on May 5, 2023

3 hours 30 minutes / One break

In German with German and English surtitles

45 minutes before the start of the performance: introduction in the foyer on the right


Musikalische Leitung
Alessandro De Marchi
Inszenierung
Benedikt von Peter
Bühne
Natascha von Steiger
Kostüme
Lene Schwind
Video
Bert Zander
Licht
Roland Edrich
Chöre
Jeremy Bines
Leitung der Kinderchöre
Christian Lindhorst
Dramturgie
Dorothea Hartmann
Evangelist
Sebastian Kohlhepp
Jesus
Padraic Rowan
Bass
Joel Allison
Tenor
Kieran Carrel
Petrus
Michael Bachtadze
Pilatus
Dean Murphy
Sopran
Elbenita Kajtazi
Alt
Annika Schlicht
Eine falsche Zeugin
Annika Schlicht
Ein falscher Zeuge
Kieran Carrel
Ein Hohepriester
Michael Bachtadze
1. Magd
Elbenita Kajtazi
2. Magd
Annika Schlicht
Pontifex I
Dean Murphy
Pontifex II
Michael Bachtadze


Subject to change.