Royal Concertgebouw Orchestra: Schubert's Grosse Symphonie
Main Hall, Concertgebouwplein 10, 1071 LN Amsterdam, The Netherlands
Meisterpianisten Martha Argerich & Stephan Kovacevich
Main Hall, Concertgebouwplein 10, 1071 LN Amsterdam, The Netherlands
Ludovico Einaudi
LUDOVICO EINAUDI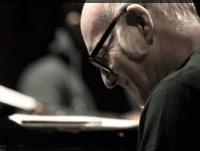 The Concertgebouw's famous Main Hall is one of the best concert halls in the world, well-known for its exceptional acoustics and special atmosphere.
...
Nationales Philharmonisches Orchester von Russland
Main Hall, Concertgebouwplein 10, 1071 LN Amsterdam, The Netherlands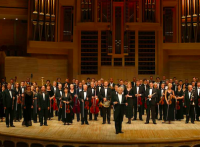 The renowned National Philharmonic Orchestra of Russia (NPR) will make its debut in The Concertgebouw. Their programme includes Shostakovich's Ninth Symphony, Rachmaninov's Symphonic Dances and the Dutch premiere of the Concert-Suite for cello, soprano and symphony orchestra by the young composer Konstantin Boyarsky.
...
Sir John Eliot Gardiner und RCO:Schumann und Brahms
Main Hall, Concertgebouwplein 10, 1071 LN Amsterdam, The Netherlands
Sir John Eliot Gardiner und RCO:Schumann und Brahms
Main Hall, Concertgebouwplein 10, 1071 LN Amsterdam, The Netherlands
Amsterdams Gemengd Koor: Mozart und Mendelssohn
Main Hall, Concertgebouwplein 10, 1071 LN Amsterdam, The Netherlands
Pieter Jan Leusink dirigiert Bachs St. Matthew Passion
Main Hall, Concertgebouwplein 10, 1071 LN Amsterdam, The Netherlands