Idomeneo, Rè di Creta - Schedule, Program & Tickets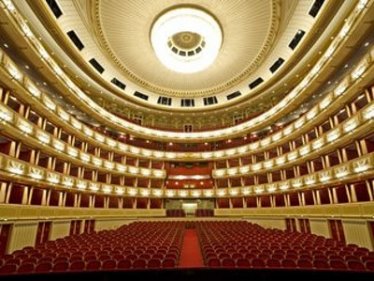 Idomeneo, Rè di Creta
CONDUCTOR Tomáš Netopil
DIRECTOR Kasper Holten
STAGE Mia Stensgaard
COSTUMES Anja Vang Kragh
LIGHT Jesper Kongshaug
MOTION CONTROL Signe Fabricius
DRAMATURGIE Adrian Mourby
 
Idomeneo Bernard Richter
Idamante Rachel Frenkel
Elettra Marina Rebeka
Ilia Valentina Naforniţa

Idomeneo is the first flower of Mozart's genius, which attained perfect musical-dramatic maturity.

Ilia, the daughter of the last Trojan king Priam, lives as a prisoner of war in Crete. Although she can not forget the destruction of her homeland by the Greek allies, she feels drawn to Idamante, son of the Cretan king Idomeneo, in love. But Elettra, who has found refuge after the murder of her mother in Crete, loves Idamante. When he gives freedom to all Trojans, as the ships of his returning father have finally been spotted, and moreover Ilia confesses his love, Elettra plunges into the deepest despair. Idomeneo, however, can only with difficulty escape the sea storm into which his ships have fallen. Only his oath to sacrifice the first man, who met him after the landing, soothes the god of the sea, Neptune. When Idomeneo realizes that it is none other than his son Idamante, whom he meets first on the beach, he looks for a way out. On the advice of Arbace, therefore, Elettra and Idamante are to leave Crete and climb the throne of Argos as a new royal couple. But a monster sent by Neptune, which rises from the sea during a thunderstorm, prevents the departure. Since Idamante of Ilia still has received no confession of love and he does not understand the hardness of his father to him, he decides to seek death in battle with the monster.

When Idomeneo confesses that only the sacrifice of his son can reconcile Neptune, the people are startled by consternation. Now the king is ready to offer his son - even though Idamante has defeated the monster in a duel. When he begins to sacrifice the death-ready Idamante, Ilia agrees to want to die in his place. There announces a voice that Idomeneo should resign and Idamante and Ilia as king and queen have to take the throne in Crete. The people pay homage to the new couple, only Elettra curses their fate.

Subject to change.