I AM FROM AUSTRIA - Schedule, Program & Tickets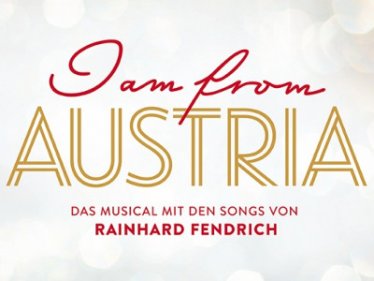 I AM FROM AUSTRIA
The new musical of the VBW with the music of Austria's hit producer number one, Rainhard Fendrich, is our declaration of love to this country.
A concert by Rainhard Fendrich is always a journey into a fascinating world. Music with power, words with weight and with many, dazzling tones. Almost unbelievable, as long as the Austropop star and versatile artist, who also celebrated as a chansonnier, songwriter, actor, presenter and entertainer brilliant achievements, is already at the top.

A career "Made in Austria", which quickly extended far beyond the national borders in Europe. The brilliant record: numerous awards such as the "Amadeus" award, three "Romys" as the best showmaster, the "World Music Award" as well as a total of 28 x gold and platinum for his records and CDs. His hit "I am from Austria" became an unofficial Austrian national anthem for many, and together with Wolfgang Ambros and Georg Danzer as a legendary "Austria 3" he wrote another piece of music history. In addition, Rainhard Fendrich, who composed more than 700 songs, is a brilliant entertainer. Like in the unforgotten ARD cult show "Herzblatt", which he took over 1993 by Rudi Carrell. Some quite different stations from recent times: On TV moderated Rainhard Fendrich et al. At the Austrian Private ATV for three seasons the music quiz "Sing and Win!" And was seen as a TV-sponsor in the ORF-Castingshow "heroes of tomorrow". He also celebrated a brilliant theatrical comeback (all 62 performances were sold out) with the two-piece piece "Next Year - Same Time" and his operetta debut as "Oberkellner Leopold" in the classic "Im Weißen Rössl" before a total of 200,000 Visitors at the lake festivals in Mörbisch am Neusiedlersee.

Subject to change.