Kommt ein Pferd in die Bar - Schedule, Program & Tickets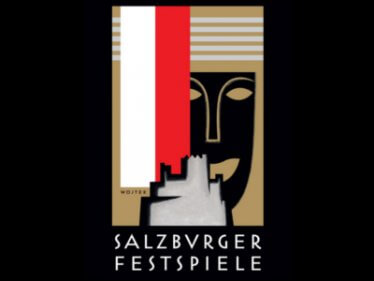 Kommt ein Pferd in die Bar
A play in five acts (1903)

New production
Co-production with the Deutsches Schauspielhaus Hamburg

CREATIVE TEAM

Karin Henkel, Director
Nina von Mechow, Sets, Costumes
Arvild Baud, Music
Hartmut Litzinger, Lighting
Rita Thiele, Dramaturgy

CAST

Michael Prelle, Father Bernd
Lina Beckmann, Rose Bernd
Charly Hübner, Christoph Flamm
Julia Wieninger, Henriette Flamm
Maik Solbach, August Keil
and others

ABOUT THE PRODUCTION

'What must the girl have gone through!'

Why would a mother kill her newborn child? Over a century ago, the great dramatist Gerhart Hauptmann framed an answer to this question in his play Rose Bernd. In 1903 he was summoned to serve on the jury of a trial about a young child murderer. He argued for acquittal at the end of this disturbing trial, which was the immediate impulse for his writing Rose Bernd. The title character is similarly guilty/not guilty of murdering her newborn.

Rose lives in a crude, narrow world full of violence with many weapons, the body, faith, greed. She is pregnant by her employer and secret lover, the estate owner Flamm, who is married but does not want to leave his ailing wife. The only way out she can see is to agree to marry August Keil, a bookbinder and a social misfit who takes refuge in a strange, bizarre world of fantasy based on Christian suffering and redemption. When Rose meets with her lover Flamm for the last time to break from him because of her upcoming marriage, they are spied on by the brutal alcoholic Streckmann, who begins blackmailing Rose. His blackmail culminates in a rape that Rose Bernd conceals out of fear and shame. When Streckmann once more molests her, a fist fight takes place between him and Rose Bernd's fiancé, who is seriously injured. Rose Bernd's father, hoping to be supported in his old age by his son-in-law, instigates legal proceedings as a result. The pressure to which Rose Bernd is now subject increases until the situation escalates completely. Abandoned by everyone in her world, a catastrophe ensues, and it shatters her.

Rose Bernd is considered a masterpiece of socially critical Naturalism, but it is more than a period play. Hauptmann does not condemn his protagonist morally, which would be the obvious approach. But his ability to portray the affliction and suffering of Rose Bernd with such convincing urgency and to construct at the same time so critical a genre picture of her society points far beyond the play's own era. This community eats its children – in accordance with the best of intentions and a clear conscience. Hauptmann does not go so far as to register a plea for free love, but he shows understanding for the passion between Rose and Flamm. What he finds intolerable, on the other hand, is the covert and overt violence that prevails all around.

The tragedy of Rose Bernd stands the test of time, even though it comes from a different world, at least in its language. The characters speak in Silesian dialect, as in Hauptmann's other plays The Weavers and The Rats. They come from a linguistic landscape that no longer exists. The dialect wonderfully emphasizes the lurid and brutal aspects of this world. It urges us to listen very carefully. At one point Rose says, it is as if she were hearing 'screams of animals killing other animals' when she hears the people around her.

The director is Karin Henkel, who was invited to the Berliner Theatertreffen in 2013 with a brilliant production of Gerhart Hauptmann's The Rats. Lina Beckmann, who gave an intensely moving portrayal of Mother John in Henkel's production of The Rats, will play Rose Bernd for the Salzburg Festival. Through this production, Karin Henkel is continuing to pursue her ongoing work with the ensemble of the Deutsches Schauspielhaus Hamburg.