Hot Pants Road Club - Schedule, Program & Tickets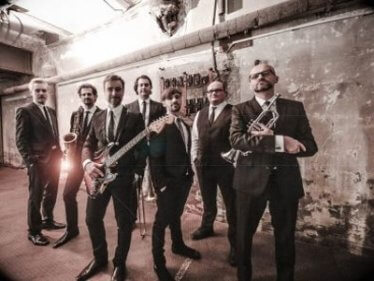 Hot Pants Road Club
Der Hot Pants Road Club feierte 2017 seinen 25.Geburtstag und die Band präsentierte im Rahmen einer Jubiläumstour ein neues Album.
Einst gegründet von den Brüdern Andreas, Christian und Franz Roitinger, hat sie viele Transformationen durchgemacht. 2015 zum Beispiel war eindeutig ein Jahr der Veränderungen: Drei Hot Pants Road Club (official)-Gründungsmitglieder entschlossen sich, den Platz auf der Bühne den Ausnahmemusikern Jojo Lackner (bass), Josef Hinterhölzl (drums) und Oliver Kerschbaumer (keyboards) zu überlassen. Mit dem frischen Wind, der durch die Jugend der neuen Bandmitglieder Einzug gefunden hat, definiert sich die längst legendäre Gruppe neu und verpasste dem speziellen Club-Groove ein Update.

Das neue Album "Funk is our mission" blieb aber dem so schlichten wie effizienten Leitsatz "Dance and have a good time!" treu. Zu den aktuellen Kompositionen fügen sich frisch adaptierte Klassiker des Hot Pants Road Club. "Boogie, don't stop the boogie" ist die aktuelle Single- Auskopplung und der Titel ist Programm.

Änderungen vorbehalten.