Hänsel und Gretel - Schedule, Program & Tickets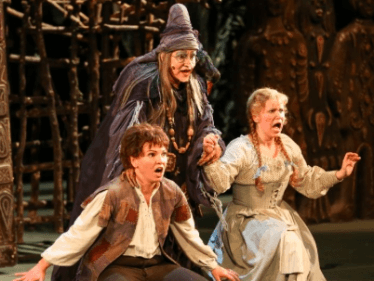 Hänsel und Gretel
In German with German surtitles

Karl Dönch's production of the fairytale opera by Engelbert Humperdinck has lost none of its fascination over the years! The children of poor broomstick Peter break the jug while snacking on precious cream and are sent out of desperation into the forest by the mother, where 14 angels guard their sleep, but the evil crisp witch also lurks.

Directed by Karl Dönch
Equipment Toni Businger

Subject to changes.