Good Shepherds - Schedule, Program & Tickets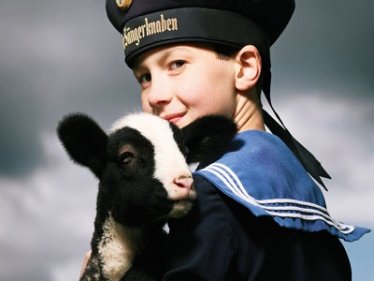 Good Shepherds
Christmas with the Vienna Boys' Choir

Shepherds play an important role in the Christmas story. Their faith, dignity and reliability are universally admired. In the MuTh, the "Good Shepherds" have a long tradition as a Christmas concert for the entire Vienna Boys' Choir campus. This year's main work is the rarely played Dixit Dominus and Magnificat KV 186g (193) by the 18-year-old Wolfgang Amadeus Mozart. Vienna Boys' Choir, Vienna Choir Girls, Chorus Juventus, Schubert Academy make music together at the end of the concert.

WOLFGANG AMADEUS MOZART Dixit Dominus and Magnificat KV 186g (193)
GEORG FRIEDRICH HANDEL Hallelujah
FRANZ XAVER GRUBER Silent night
Christmas motets and carols
Vienna Boys' Choir Choir
Vienna Choir Girls Choir
Chorus Juventus Choir
Schubert Academy Orchestra
Gerald Wirth Artistic Director



Subject to change.