Giuliano Carmignola & Freunde - Schedule, Program & Tickets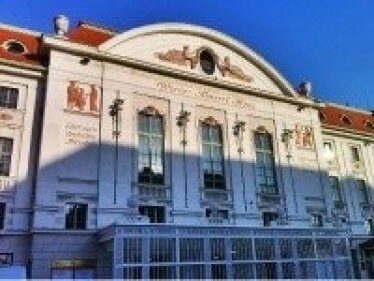 Giuliano Carmignola & Freunde
PERFORMERS
Giuliano Carmignola, Violine
Marco Testori, Violoncello
Jadran Duncumb, Laute
Riccardo Doni, Cembalo

PROGRAM
Nicola Porpora
Sonata G-Dur op. 12/2 für Violine und Basso continuo;

Pietro Locatelli
Sonate d-moll op. 6/12 für Violine und Basso continuo (1746);

Giuseppe Tartini
Sonate g-moll für Violine und Klavier «Teufelstriller-Sonate» (1713-1740 ca.);

Arcangelo Corelli
Sonata F-Dur op. 5/4 (1700);

Francesco Maria Veracini
Sonata accademiche e-moll op. 2/8;

Antonio Vivaldi
Sonate D-Dur RV 10 für Violine und Basso continuo.

Temperament and sensuality
A must for friends of Baroque music as well as virtuoso violin playing is the concert of Giuliano Carmignola, who comes from near Venice. Among other things, through his Vivaldi recordings with the Venice Baroque Orchestra, he became a leading figure in the baroque style of the violin. With a southern temperament and sensuality, the master violinist in the Vienna Konzerthaus interprets works from the Venetian and Neapolitan schools of the 18th century.