Eurotrash - Schedule, Program & Tickets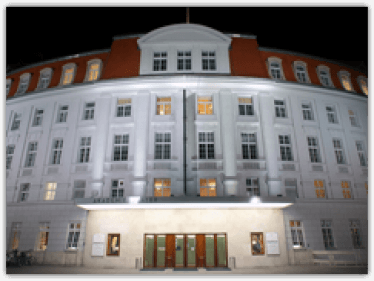 Eurotrash
Date:
Time:
Price class:
Location:
22.02.2023 , Wednesday
20:00
B
Akademietheater, Lisztstraße 1, 1030 Vienna
The writer and dandy Christian Kracht takes an impulsive taxi ride from Zurich into the heart of Switzerland with his mother, who is suffering from dementia and is addicted to vodka and pills. She has six hundred thousand francs in a plastic bag to give away, cravings for the famous trout in the Sihlmatt and an insatiable desire to see African zebras and alpine edelweiss. The spontaneous road trip is an attempt at self-healing and a hopeless escape at the same time, a last chance for a halfway normal relationship with each other, away from the family hell.

With EUROTRASH (2021), Christian Kracht published an emotional and humorous sequel to the bestseller "Faserland" (1995). Itay Tiran, director (most recently MOSKITOS in the Akademietheater) and member of the Burgtheater ensemble, stages this brilliant subject in which laughter and fear of death, aging and eternal youth, empathy and cynicism, reality and delusion enter into unheard-of connections with one another.

Subject to change.