Engel in Amerika - Schedule, Program & Tickets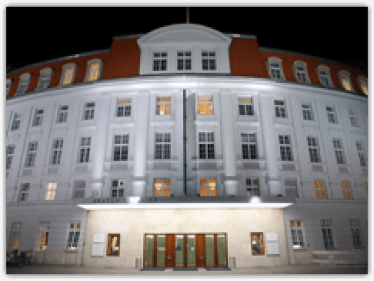 Engel in Amerika
Date:
Time:
Price class:
Location:
17.02.2023 , Friday
19:00
B
Akademietheater, Lisztstraße 1, 1030 Vienna
Tony Kushner wrote his theatrical epic ANGELS IN AMERICA in the early 1990s, looking back to the Ronald Reagan era, and won the Pulitzer Prize for it. Today, it's one of the few iconic pieces for the queer community that has a sustained track record outside of its sphere; his characters are legendary. However, ENGEL IN AMERIKA is far more than just a contemporary document from the early phase of the AIDS pandemic. Because in the 1980s, the political course for the 21st century was set for neoliberalism, and the fight of the gay movement for recognition picked up new momentum. In this respect, Kushner's characters continue to point us to everything that we still haven't solved forty years later in relation to our dealings with viruses, capitalism and our claim to tolerance and equality: Prior and Louis, the couple driven apart by terminal illness; ultra-capitalist lawyer Roy M. Cohn, who would rather invent cancer than admit he has AIDS; Mormon Joe Pitt, caught between the dogmas of his religion and repressed homosexuality; the ex-drag queen Belize who, as Prior's best friend, becomes Louis' greatest critic - and above all hovers an angel, a vision of Prior in his death throes, reminding that sometimes it pays to look away from humans: "Look above! / Look up! / Prepare the way…"

For the anniversary, almost thirty years after the premiere, the American director Daniel Kramer is developing a new production of the play for the Akademietheater.

Subject to change.