Dorian Gray - Schedule, Program & Tickets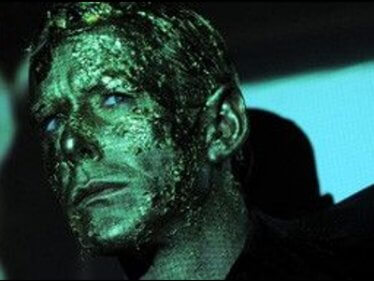 Dorian Gray
The successful production "Dorian Gray" with Markus Meyer has become an absolute must-see for theater lovers in the Viennese stage scene. In a spectacular solo performance, Markus Meyer embodies all the roles of Oscar Wilde's classics about beauty, youth and decadence.

The Victorian perennial burner "The Portrait of Dorian Gray" is a must for our time: the cult of eternal youth could scarcely be better portrayed, our botox-taut faces could not be better mirrored than in the polished surface of this linguistic masterpiece.

Dorian Gray forfeits the desire for eternal youth after Lord Henry, a harbinger of self-centeredness, has drummed his hedonistic maxims into him. The wish comes true in a magical way: Dorian does not age any more from that day on, and at the height of his youthful beauty he becomes a living image, while a portrait, painted by his friend Basil, is drawn ever deeper from the progress of life becomes. The beauty-blessed Dorian becomes the image of a cursed man hiding the portrait - his true face - in the attic before the eyes of the world.

Subject to change.