Don Giovanni - Schedule, Program & Tickets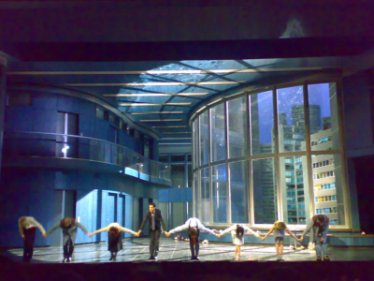 Don Giovanni
DRAMMA GIOCOSO IN TWO ACTS (1787)
MUSIC BY WOLFGANG AMADEUS MOZART (1756-1791)
LIBRETTO BY LORENZO DA PONTE
Performed in Italian

Alain Altinoglu Conductor
Michael Haneke Stage director
Christoph Kanter Sets
Annette Beaufaÿs Costumes
André Diot Lighting

Erwin Schrott : Don Giovanni
Liang Li : Il Commendatore
Tatiana Lisnic : Donna Anna
Stefan Pop : Don Ottavio
Marie-Adeline Henry : Donna Elvira
Adrian Sâmpetrean : Leporello
Alexandre Duhamel : Masetto
Serena Malfi : Zerlina

Paris Opera Orchestra and Chorus

Of the three operas written with Da Ponte, Don Giovanni is indubitably the darkest and the most desperate. All the characters, the seducer and those around him, are possessed by breathless fury. Mozart offers them his most sombre, suspenseful, extreme and yet perfect music. Pierre Jean Jouve evoked it in these terms: "In this inspired work, instinct is capable of such Hysteria, in the strict sense of the term, of such extremes of behaviour, of intoxication and oblivion, of supreme positivism and absolute negativism, that we who have the same tendencies within ourselves, are swept along from sphere to sphere, with no hope of respite, venturing into the sombre regions of the human spirit, without ever leaving the exquisitely gilded frame of perfect, limpid beauty."
Alain Altinoglu directs this now legendary production by the Austrian director and filmmaker Michael Haneke.