Die Weiden - Premiere - Schedule, Program & Tickets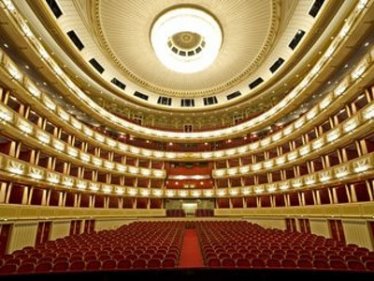 Die Weiden - Premiere
CONDUCTOR Ingo Metzmacher
DIRECTOR Andrea Moses
SET DESIGN Jan Pappelbaum
COSTUMES Kathrin Plath
LIGHTING Bernd Purkrabek
VIDEO Arian Andiel
DRAMATURG Moritz Lobeck
Thomas Wieck
ASSISTANT SET DESIGNER Noemi Baldelli
ASSISTANT COSTUME DESIGNER Constanza Meza-Lopehandia

Lea, eine junge Philosophin Rachel Frenkel
Peter, ein junger Künstler Tomasz Konieczny
Edgar, Peters alter Schulfreund Thomas Ebenstein
Kitty, Edgars Geliebte Andrea Carroll
Die Fernsehreporterin Sylvie Rohrer
Leas Mutter Monika Bohinec
Leas Vater/Der Angler am Ufer Herbert Lippert
Peters Mutter Zoryana Kushpler
Peters Vater Alexandru Moisiuc
Der Demagoge/Der Oberförster Wolfgang Bankl

Johannes Maria Staud has received composition commissions from the Vienna Philharmonic and the Berlin Philharmonic, as well as from the Cleveland Orchestra and Salzburg Festival. He has also had his operas premièred at the Munich Biennale and the Lucerne Festival. Together with librettist Durs Grünbein he has now written a political opera for the Wiener Staatsoper, making reference to the general shift to the right in Europe. At the centre of the action is the newly enamoured couple Peter and Lea, who set off on a journey down a river, – to the very heart of Europe, a continent recently torn apart again...