Die Tempeltänzerin / La Bayadère - Schedule, Program & Tickets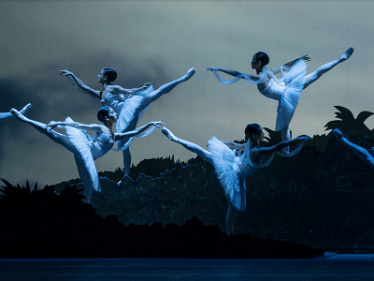 Die Tempeltänzerin / La Bayadère
Ballet in two acts by Aaron S. Watkin after Marius Petipa

Premiered November 30, 2008

Music by Ludwig Minkus


The temple dancer Nikija and Solor have secretly sworn eternal love in front of the holy fire, but then the prince has to marry the daughter of the powerful Rajah. When the Bayadère is also forced to dance at the wedding, she kills herself in front of her horrified lover. He seeks oblivion in opium - and in the intoxication finds his beloved in her multiplied reflection. Aaron S. Watkin has reworked Marius Petipa's 1877 ballet classic »La Bayadère« for the Semperoper, creating a fantastically opulent oriental ballet. The highlight of the narrative ballet is the dream scene with its trance-like appearance of the female dancers in the arabesque penchée. »La Bayadère« combines the world of ideas of romanticism with the dream of the Orient to create a complex work of art in terms of dance.



Subject to change.