Die Csárdásfürstin - Schedule, Program & Tickets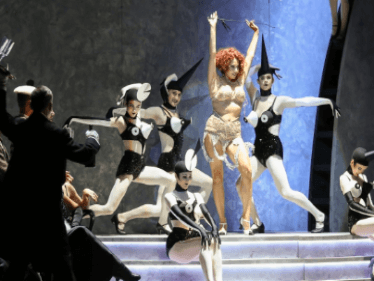 Die Csárdásfürstin
Operetta by Emmerich Kálmán
In German with English surtitles

Even more than a hundred years after its premiere (1915), this hit album from the silver operetta era is still attractive. Like no other work, Emmerich Kálmán's work represents the end of the Danube monarchy and the silver Viennese operetta era with their waltz tradition. Director and text editor Peter Lund gives the bittersweet love story a new impetus on the verge of the war catastrophe: what to do if the connection between Prince Edwin and a chansonette shakes the family's honor? And how should you deal with it when a well-kept secret of the lady of the house comes to light?

Directed by Peter Lund
Stage design by Ulrike Reinhard
Videos Andreas Ivancsics
Daria Kornysheva costumes
Choreography Andrea Heil
Choir studies by Holger Kristen

Subject to changes.