Die Blume von Hawaii - Schedule, Program & Tickets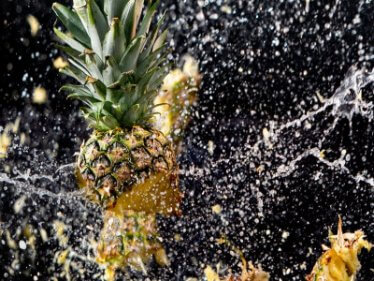 Die Blume von Hawaii
Libretto by Alfred Grünwald, Fritz Löhner-Beda and Imre Földes / In German

Exotic cocktails, a tropical island paradise and pure sun: this is how we get to know Hawaii in Paul Abraham's jazz operetta "The Flower of Hawaii". Conflicts lurk beneath the surface of the ideal world, because the island is under American rule. The Hawaiians demand independence and the Hawaiian princess Laya is said to be married to Prince Lilo Taro and ceremonially crowned - but Laya is missing. Suzanne, Hollywood star with Hawaiian roots, appears on the scene. She looks deceptively similar to Laya - and suddenly finds herself involved in a game of confusion: As the flower queen of Hawaii, she should make history. If that weren't enough of the hustle and bustle, the chaos of love in Hawaii also causes excitement.

"The Flower of Hawaii", premiered in 1931, was a sensational success all at once and hit the nerve of the 1930s. Musically, Paul Abraham, the "operetta king of Berlin", carried his audience along with stylish Hawaiian guitars, Chinese drums and jazzy melodies. He assembles a highly amusing staff sheet, which does not lack Americans, Hawaiians, jazz singers or a captain, as well as lively quilting. The once-lost original version reveals the clear influence of emerging jazz music in popular operetta hits like "My little boy, I'll stay true to you" or "Paradise on the beach".

Paul Abraham (1892–1960), Hungarian-German composer of Jewish descent, became the "operetta king of Berlin" in the early 1930s. After his works were banned by the National Socialists, he fled to New York via Budapest, Paris and Cuba. After the Second World War, he returned to Europe in 1957.

Marco Dott, a guarantor of musical entertainment theater, puts the operetta in the limelight, Gabriel Venzago is the first conductor to provide the rousing sound. With the choreography team Josef Vesely and Kate Watson and set designer Christian Floeren, the successful crew works together, which already realized "The Rocky Horror Show".


Subject to changes.