Der Teufel auf Erden - Schedule, Program & Tickets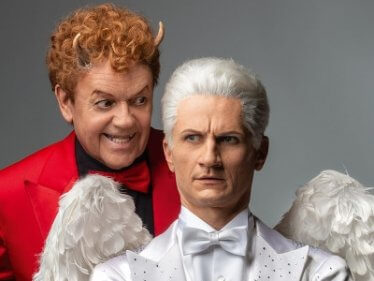 Der Teufel auf Erden
In German with German surtitles

"The Devil on Earth", was created between Franz von Suppé's great successes "Fatinitza" and "Boccaccio", premiered in 1878 in the Carltheater in Vienna.

The devil has disappeared from hell! Höllenknecht Ruprecht is asked to search for him on earth. There, an unequal companion joined him with the angel Rupert. A nunnery in the 17th century, a barracks in the 19th century and a dance school in today are the stations of the breathless search for the prince of hell.

In order to give "as cheerful, musically demanding whole" new conciseness, as Suppé biographer Hans-Dieter Roser writes, Alexander Kuchinka pointedly transferred the original current-time-critical approach to today. Jakob Brenner wrote the thorough musical revision based on Suppé's score autograph. Directed by outfitting director Hinrich Horstkotte, who has proven himself in folk opera with imaginative productions.

Conductor Alfred Eschwé
Direction, set design and costumes Hinrich Horstkotte
Chorus master Thomas Böttcher

Ruprecht, Höllenknecht Robert Meyer
Rupert, Engel out of service Christian Graf
Amanda, nun / Amalia, Mündel / Amira, dance student Theresa Dax
Isabella, nun / Isolde, Mündel / Iska, dance student Johanna Arrouas
Reinhart, Halunke / Reinwald, Kadett / Reiner, dance student David Sitka
Isidor, Halunke / Isbert, Kadett / Ismail, dance student Carsten Süss
Mother Aglaja, mayor / Colonel Donnersbach, company commander / SatanMarco Di Sapia
Haderer, Höllenpförtner / Thomas, Klosterpförtner / Vice-Lieutenant Nebel, Spieß / Willy Hellberger, Head of Dance School Michael Havlicek

Subject to changes.