Der Schuh des Manitu - Schedule, Program & Tickets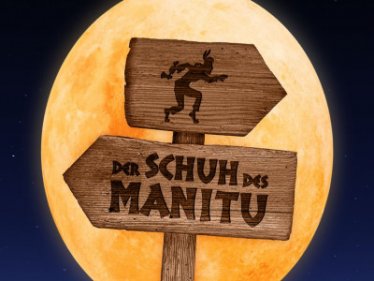 Der Schuh des Manitu
27.01.2021 , Wednesday
19:30
Salzburger Landestheater, Schwarzstraße 22, 5020 Salzburg
Music by Martin Lingnau / lyrics by Heiko Wohlgemuth Book by John von Düffel and Heiko Wohlgemuth / Idea and concept by Andreas Gergen A production of the German Theater in Munich and the Salzburg State Theater in cooperation with Stage Entertainment & herbX film GmbH

The film by Michael Bully Herbig is still one of the most successful cinema productions in Austria, now the musical is coming to the Salzburg State Theater! It brings the unmistakable charm of the cult film live on stage, the musical version congenially transforms its most comedic moments into music. In addition to the rousing melodies from Martin Lingnau's pen, there are also original songs such as "Superperforator" and "Lebkuchenherz".

The blood brothers Abahachi and Ranger borrow money from the Shoshone chief in order to buy a regular bar from crook Santa Maria - but this turns out to be a falling backdrop. The chief's son flees with the money, but is shot by Santa Maria. The Shoshone chief thinks Abahachi and Ranger are the murderers, but they escape the torture stake "by accident". To get money, they look for parts of a treasure map that should show them the way to a hidden gem. They are dependent on the help of old friends ...

The production takes place at the Salzburger Landestheater, celebrates its premiere in Munich and comes to Salzburg in January 2021. The stage fun from the Wild West finally reaches Bavaria and Austria in cooperation with the Deutsches Theater in Munich.

Stage Entertainment and herbX as licensors enable a new production of the musical for the first time since its premiere in Berlin and give the rights exclusively to the Salzburg State Theater and the German Theater in Munich.

Andreas Gergen has now staged over 80 operas, operettas and musicals and has long been one of the top musical directors in German-speaking countries. Together with Simon Eichenberger as a choreographer, he brings together an all-star team from the German-speaking musical scene in the Wild West.
Subject to changes.