Der Mann von La Mancha - Schedule, Program & Tickets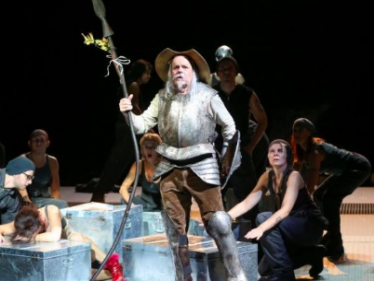 Der Mann von La Mancha
Musical by Mitch Leigh
In German language

On November 22, 1965, "The Man of La Mancha" premiered on Broadway. A confused, against windmills fighting Spanish knight as a musical hero? This venture was rewarded with a record-breaking series of more than 2,300 performances, and to this day the work continues to enjoy unabated popularity.

Directed by Olivier Tambosi
Choreography Stephan Brauer
Stage design and costumes Friedrich Despalmes

Subject to change.