Der Mann von La Mancha - Schedule, Program & Tickets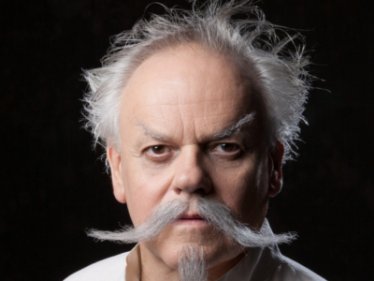 Der Mann von La Mancha
Musical von Mitch Leigh

Regie: Olivier Tambosi
Choreographie: Stephan Brauer
Ausstattung: Friedrich Despalmes
Dirigent: Lorenz C. Aichner

Cervantes / Don Quijote: Robert Meyer
Diener / Sancho: Boris Pfeifer
Aldonza / Dulcinea: Patricia Nessy
Gouverneur / Gastwirt: Christian Graf
Padre: Mehrzad Montazeri
Herzog / Dr. Carrasco: Christian Dolezal
Antonia: Martina Dorak
Barbier: Thomas Sigwald
Jose, Gefangener: Oliver Liebl
Pedro, Gefangener: Jeffrey Treganza
Juan, Gefangener: Roman Martin
Gefangener, Haushälterin: Wolfgang Gratschmaier
Maria, Frau des Gastwirts: Susanne Litschauer

In German language

A musical classic is turning 50. "The Man of La Mancha" was premiered on Broadway on 22nd November 1965. A befuddled Spanish knight who battles against windmills as a musical hero? This gamble paid off with a record-breaking run of 2,300 performances and the piece remains popular to this day. Robert Meyer will be making his debut portraying the "Knight of the Sad Countenance."

Subject to change.