Carmen - Schedule, Program & Tickets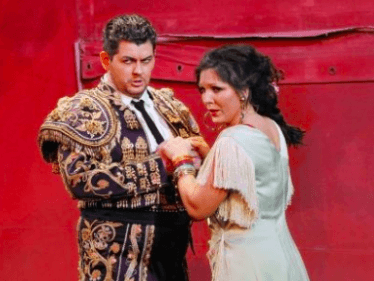 Carmen
In German with German surtitles

"Love is like a wild bird, whoever wants to tame him has a hard time, you will call for him in vain, if he does not want he will not come here," Carmen sings.

How inevitably love submits to reason is hardly as passionately depicted in any other opera as in Bizet's masterpiece.

Since the revised version of the original "Opéra comique" was performed at the Vienna Court Opera in October 1875, the fatal love story between Micaëla, Don José, Carmen and Escamillo has been one of the top performers on the opera charts.

The Volksoper shows the successful production based on a production by Guy Joosten.

Cast
Directed by Guy Joosten
Set design by Johannes Leiacker
Karin Seydtle costumes
Light Benny Ball

Subject to changes.